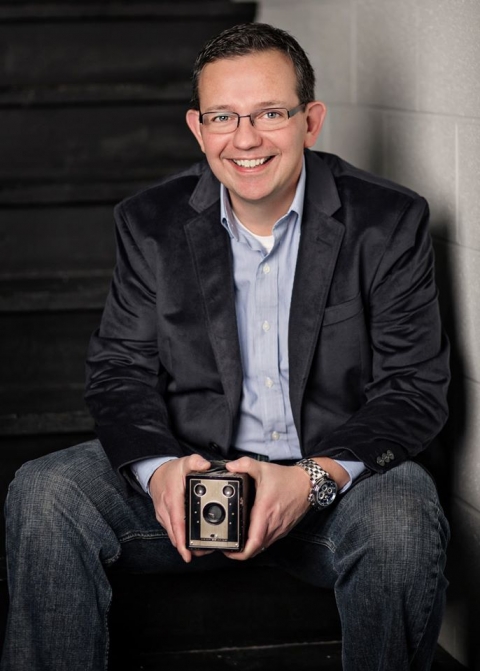 Hello, my name is Edward Shackleford, and I thank you for viewing my website.  I am a freelance photographer based in Gurnee, IL.  To say photography is my passion would be an understatement. I've been shooting for more than 30 years, yet I constantly am amazed at how much I still have to learn!
I began my photography experience at age 10 with my first Kodak 126 film camera, the kind with the big flash cubes.  I would photograph anything/anyone I could. Over the past years, I have had the privilege of working for newspapers, the government and getting my work in various publications.  At one time, I truly thought photography would be my career; however, the medical field also grabbed my interest, and I decided to pursue it  while continuing to use photography to express myself.  In September 2010, I had the opportunity of combining both loves when I went on my first medical mission trip to Africa.  The experience has changed me for the better.
So how do I describe my style?  I enjoy playing with light and creating images that are uniquely styled for my clients. I consider myself a generalist, as I like so many subjects.  If I had to pin down my main interests, I would say that portraits and architecture would be at the top of the list.
Why hire me?  With the ever increasing availability of digital cameras and smart phones, it is assumed you can take a photo and make it look great, especially in photoshop or lightroom.  While this is true to an extent, I critically evaluate lighting, composition, and exposure during the shoot, not after!  I admit, photoshop and lightroom are awesome tools, but a great image begins before viewing it on a computer or pushing the shutter button on the camera.  I only book a limited number of shoots each month, thus ensuring I can truly devote my energy to creating custom images for my clients.  I also consider myself a Print Photographer.  How many images do you have "stored" on hard drives or phones and not displayed on your walls or shelfs?  I truly belief that investing in prints adds to the overall experience of your photo session.  I work with clients in picking out the best sizes for their surroundings and having a tangible piece of art that is priceless.  For all purchased printed images, I will provide a high resolution digital image.  I would however, caution against using nonprofessional labs for getting your prints.  I only use dedicated photo labs for all prints.
All sessions are done on location at a client's home or business**.  Please contact me today for any additional information and pricing.  Thank you again for your time and enjoy my work.  🙂
**I am pleased to announce that I now have a wonderful studio location in Libertyville, IL.